Community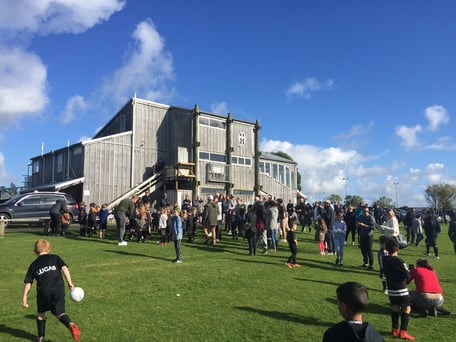 Our Door is Always Open.
West Coast Rangers is a new football club born out of the long and proud histories of Waitakere City F.C. and Norwest United F.C. Based in Kumeu-Huapai and Massey, we amalgamated and created this new club to deliver a bigger, stronger, more sustainable organisation that has the funding and resources needed to provide better opportunities for our players at all levels.
We are committed to being an active participant and force for good in our community. Whether it is delivering our Football in Schools program, making our clubrooms and facilities available to community groups, or fundraising for great causes like the Mental Health Foundation via the Kicking the Curve event, we want to provide clear social value to the communities we serve.
Our club attracts 1,200 members and thousands of passionate supporters each year to our locations in Massey and Huapai. We are an inclusive club, and welcome new members and visititors from all backgrounds into our whanau.
If you are part of a community group or organisation that might be interested in collaborating with us, please contact us for a chat, or come down and meet us at the club - Our door is always open.i
We are also looking for businesses in the area interested in partnering with us to reach our membership and the wider football community in New Zealand via sponsorship opportunities. Please contact us for more information and to receive a media pack with details of our offerings - we are keen to talk.
We are #StrongerTogether.