WCR Fantails Hub

NZF Fantails Programme

Fantails is aimed at all girls aged 5 – 12 years, regardless of ability to try football for the first time or continue playing in a fun, safe environment.
Term 4 (October - December) details:
Weekly Mondays at Huapai Domain
4.00 - 5.00 pm
16 October - 11 December
Cost $40.00 per person for the term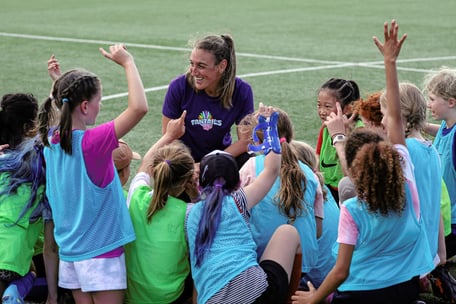 Principles of the Fantails programme
1. Boost Confidence
Fantails sessions are a safe environment where girls are able to be themselves, try new things, and boost their confidence.
2. Life Skills
Fantails aims to help young people develop life skills such as respecting others, having a positive attitude, and overcoming challenges.
3. Improve Skills & Movement
The programme gives opportunities for girls to move and play - exploring the 11+ Kids fundamental movements.​​​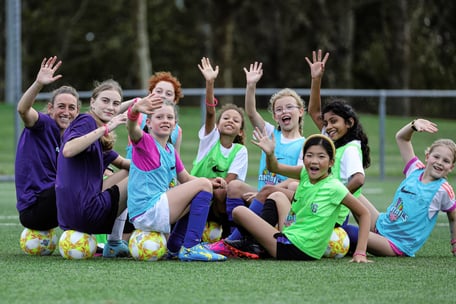 4. Fun & Enjoyment
Learning about football through fun and engaging activities is at the heart of every Fantails session.
5. Female Role Models
Having female role models to look up to and aspire to will support young girls reaching their potential in sport and life.
6. Friendships
Fantails is a great place for young girls to make new friends and we want to help foster and grow these new relationships.​​​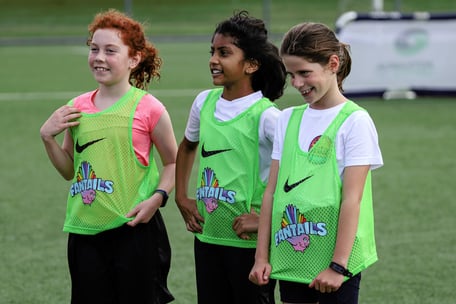 What to Expect at Fantails
How do I book someone on to attend a Fantails session?
You can book their place online before attending a session or just turn up and we will get you registered manually.
My daughter is really nervous and has never played football before, can she attend Fantails?
Definitely! This programme is perfect for her. We believe that football is for everyone and want to ensure that every girl has an opportunity to take part and has a great experience. Get in touch with us and let us know how we can best support.
Is there an equivalent boys programme?
Fantails was developed to target female participants as currently only 1 in 5 players playing football in NZ are female. There are over 400 clubs in NZ who offer NZF's Junior Framework and all of these clubs offer boys or mixed football, however only a small percentage offer a girls programme. If you have a young boy who would like to play, please contact us to see what's on offer.
How long does a Fantails session last?
Sessions will run for one hour.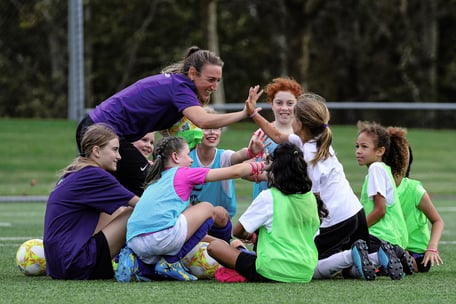 What do you wear to a Fantails session?
Comfortable clothes she can run around in (and turf football boots if she has them)
Can she bring a friend to a Fantails session?
Absolutely! All hubs welcome new girls to participate and will offer free sessions for new players.
Who runs the Fantails sessions?
All sessions are delivered by our super friendly, NZF qualified coaches. The welfare of your daughter is key, so we ensure that all Fantails coaches are fully trained in health and safety, safeguarding and more.
If you have any questions or queries about the Fantails programme at West Coast Rangers FC, drop Andy Dunn, our Director of Football a message at DOF@westcoastrangers.co.nz