Junior Academy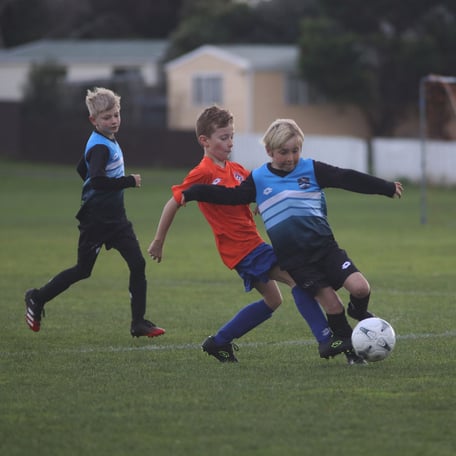 The West Coast Rangers Way
The West Coast Rangers Junior Academy is open to ALL players (boys and girls) of all levels that are willing to commit to two training sessions per week.
Following the West Coast Rangers playing philosophy and curriculum, our Academy program is dedicated to providing all players a fun and challenging training environment that will grow their skills and increase their enjoyment of football.
WCR Academy teams are for those players that are committed to training 2 x a week with our qualified coaches, following the club development curriculum. Academy teams come with an additional coaching cost tabove standard club registration fees.
In the 'off season' (terms 1 and 4) we continue with training for those that want to work on their football and continue their development, and give me players interested in joining the academy in 2024 a chance to see what it is all about.

Below are the details for those interested in playing in term 4:
West Coast Rangers Junior Academy Boys (Mixed) 2023 'Term 4' timings
Mondays
9th-12th grade from 4.45pm-6pm @ Huapai
Wednesdays
9th - 11th grade from 4.00pm - 5.15pm @ Fred Taylor
12th grade from 5.30pm - 6.45pm @ Fred Taylor
Costs
$80 / term for one session (you choose Monday or wednesday)
$140 / term for both (attending on both Monday and Wednesday each week)
To register please email admin@westcoastrangers.co.nz
Please include your child's name and date of birth.
When players reach age 13 they move into youth level football and become eligible for the West Coast Rangers Development Squad. The Development Squad is designed to prepare players for competitive youth football and ultimately developing players for senior football at West Coast Rangers.
Find out more about the Development Squad here.