Our Story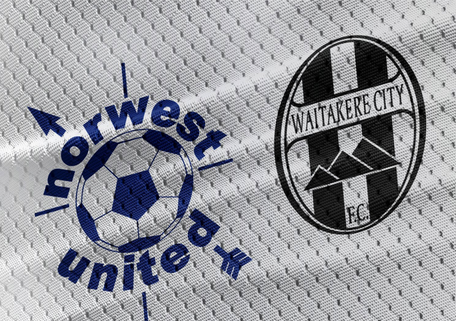 Our Club was formed by two well-established community Clubs that have a rich history of delivering quality football at all levels.
However, operating sporting clubs in New Zealand has become increasingly challenging. The time and cost associated with compliance and administrative activities has increased, competition for players with other sports and activities in our region and nationally continues to grow, and volunteers who are vital to the operation of any club are hard to attract, retain and to manage.
In addition, Covid-19 has brought and will continue to bring challenges, and we anticipate that sponsor and grant revenue will be more challenged in the short to medium term, impacting on the financial and operational sustainability of our clubs and others in the country.
The footballing picture
In footballing terms, both clubs have observed a considerable 'drain' of players at certain levels. While influenced particularly at youth levels with factors concerned to schooling and education (especially the transit of kids each day to North Shore schools for secondary / senior education), a significant factor in many children and parents decision is the quality of coaching and the pathway into senior club or representative football that the clubs can, or cannot, offer.
The major factor in being able to offer a clear and proven pathway through the levels and into senior football is the holding of a NRFF / NZFF / FIFA 'Y license' which neither club had the scale or scope to secure on its own. Together, with the combination of well-developed women's, men's, junior and youth programs, professional coaching, and greater scale in terms of combined membership, the clubs would be much closer to, and on a clear pathway to obtain, a 'Y license'.
The creation of this pathway for our talented footballers, from the junior and youth grades into our first teams playing at premier levels in their respective competitions, and beyond towards representative, national or international club football is the key driving factor behind our amalgamtion plans.
The decision to amalgamate and to form West Coast Rangers F.C. was a decision aimed at enabling us to do more, to create benefits that would allow a Club to be structured to meet the needs of the future and take advantage of new opportunities to grow and improve its offering. The Clubs considered remaining separate and operating increasingly as community Clubs with a 'feeder' role into other Auckland clubs and player development pathways, but both wanted to be part of providing a strong pathway for developing players locally in the North and West Auckland region.
Testing the water
Our clubs have had established relationships over many years. Conversations about collaborating formally started in 2018, and in 2019-2020 a number of teams played as one under the West Coast Rangers coaching umbrella. The initial technical support work and operational experience playing a season together for West Coast Rangers has positioned the Club well in respect to full amalgamation.
Our Home
The West and North West of Auckland is our home and we are proud of it.
Our area is experiencing significant growth via new suburbs at Huapai, Kumeu, Riverhead, Redhills and Westgate which has not yet been reflected in club membership - we expect this will kick in as families mature and kids begin schooling. Westgate is a 'node' in the Auckland Council 30 year development strategy, already consented for medium-high density housing, new public transport connections (train – tram – bus) and more.
Disruption in Auckland and North Shore football club structures through mergers/amalgamtions resulting in limited player opportunities at those clubs, and possible 'home-grown' player regulations being considered by NZF / NRF provide further opportunity to bring back players produced by our clubs in the past to the new organization.
Our vision is to be the #GuardiansoftheWest - in football and in the community.
Our Development Plan
Our aspiration is to be competitive and successful at all levels. There is a direct link and a significant relationship between the 4 factors in terms of the Club achieving its ambitions on and off the field:
Coaching (number of coaches, qualification level)
Scale (member base, revenue, growth, sustainability)
Competitiveness (highest possible level, consistency)
License level (senior and youth, by gender, obtainaing the Y license)
As is often the case each of these factors can be thought of as a 'Pyramid' and we are at or towards the bottom of each, and we aspire to climb to the top. Doing so successfully requires each to work in harmony – they are inter-dependent and success in one fuel's success in another, while stagnation on one will cause it in another.
There is a natural progression in these factors:
Improving coaching and quality of experience for players, will attract new players and improve scale,
Improving scale, will improve competitiveness,
Competitiveness helps us achieve and maintain licence level
Broadly speaking, our strategy and our investment needs to be spread across all 4 areas – but "front weighted" towards improving coaching, the experience and attracting players. More players create revenue, more players make our teams more competitive, and more competitive teams enable us to secure and maintain the club licences we need to hold.